Directories
---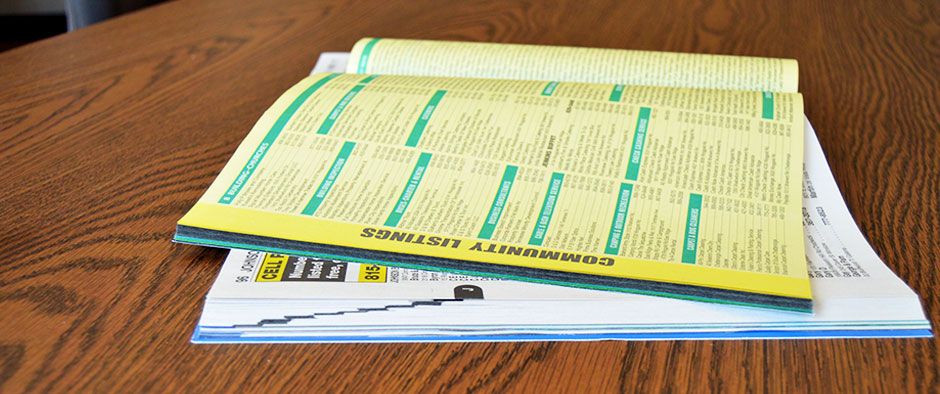 Create a product worth another look
Give advertisers a platform to display high quality and effective ads. Effective uses of color and layout can set any directory apart from the rest. Our professionals watch your product through every step of production from creation to delivery, giving you the ability to focus more on delivering tailored and targeted local advertising opportunities at a low cost. Our experience with directories provides us with the capabilities to help you drive response rates, grab attention, and keep directory advertising impactful in a digital age.
Design, layout, and production make the difference
We know that a good layout and format can really boost your response rates. Our design professionals can create a blend of layout, design and color options that will make your directory stand out. This, combined with our inline binding options and other production related services, will reduce your turnaround times while staying true to quality.
To start setting your directory apart from the rest, contact us today to start a conversation.