Catalogs
---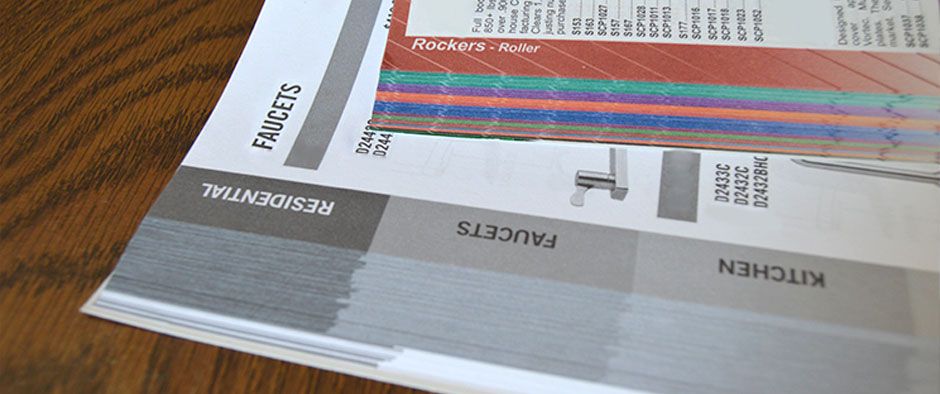 Increase your sales
Catalogs are a significant investment, and we know that using proven catalog dynamics, good design and print quality can greatly influence buying decisions. The catalog is a secret weapon in a digital marketing mix. Even in a digital age, catalogs are needed to generate the highest volume of sales:
The Direct Marketing Association says that 53% of consumers purchase from a catalog at least once a year.

A British clothing retailer found that catalog customers spend 20 minutes with a print catalog versus 5 minutes on an app or 8 seconds on a phone.

The Wall Street Journal reported that, on average, catalogs yield $4 in sales while costing less than $1 to produce.

Organizations found that 59% of their sales had been directly attributed to a catalog and have seen a 29% uplift in web sales.
It is no secret, catalogs are a powerful tool for driving traffic to website(s) and driving web sales. Furthermore, catalogs are designed to speak directly to your target audience and build your reputation and brand.
Mail your catalogs with the industry's lowest postage costs
See how the companies utilizing our industry leading mailing solutions are reaping the benefits. Combining our experience with new technologies gives you a cost-effective and seamless postal experience from the moment your product leaves our facility to the time it reaches its destination.
Our list processing delivers a greater return on marketing investment through data cleansing software which deliver up-to-date information, provides address corrections if needed, and enhances postal savings.

Carrier route sorting, co-mailing and co-palletization give you the highest possible reduction in postal costs.

Our midwest location is perfect for assisting in the reduction of shipping and postage costs.
Start saving on your catalog with our printing and mailing solutions, contact us today to find out more about how we can help.