The Action Advantage
---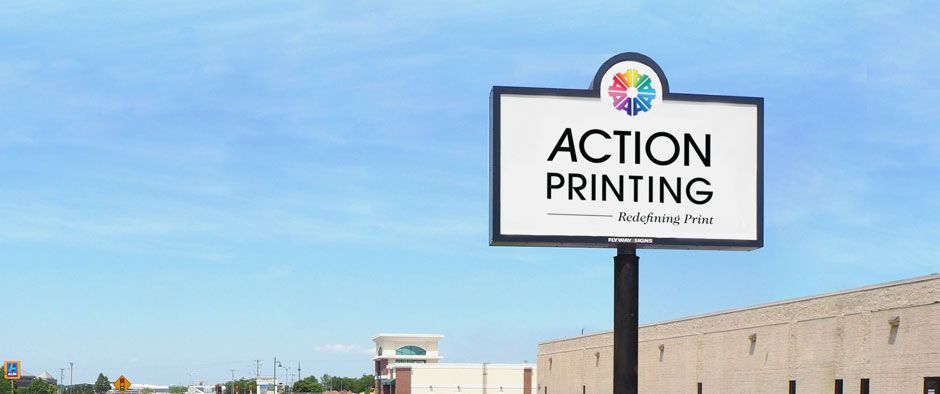 Why Action Printing?
Action Printing incorporates a variety of unique benefits including: reduced turnaround times, flexible scheduling, unmatched customer care, and award winning quality. Our location and purchasing power allows us to pass on both paper and postage savings to our customers while offering design, print, production, packaging, list management, mailing, and fulfillment services all under one roof. Take advantage of working with a company that is big enough to get savings expected from a large volume printer, while still working with a quick turnaround focused company with a family owned business feel. We call this the Action Advantage.
THE UNCOATED ADVANTAGE
Using uncoated paper is a more efficient print alternative. It provides an array of benefits such as:
Cost-Effective, Saving Up to 50%

Excellent Color Quality & Registration

Better Readability (No Glare)

A Green Alternative

Natural Look & Feel
ALL UNDER ONE ROOF
Let us take the stress out of printing by providing all services in one location. From printing and mailing to innovative marketing solutions, you can use Action as your all-in-one resource. You will save time, money and the energy you need to focus on other areas of your business.
UNMATCHED SERVICE
Our staff cares and pays attention to detail while making your experience personable. Our customer service department takes a customer-centric approach that makes all of your projects simple and stress-free.
MINIMAL POSTAL COSTS
Mailing is often the most expensive part of a project. Our midwest location can help you reduce shipping and postage costs. Our mailing services include in-line ink jetting, mail list optimization, co-mailing, co-palleting and more. Each and every one of our mailing services will help you save time and money.
WAYS TO FIND NEW BUSINESS
We have the ability to provide you with in-house solutions designed to increase your response rates, generate more qualified leads, and increase your sales.
Who We Are
Action Printing is a commercial printer headquartered in Fond du Lac, Wisconsin. With over 40 years of industry experience, we have established ourselves as a premier resource in the commercial printing industry. We are differentiated by holding fast to our tradition of exceptional printing and customer service while embracing new and emerging technologies.
We believe that strong business relationships are built on the premise of trust, communication and fully investing ourselves into the success of your business. By offering a variety of services with award-winning customer care, Action Printing is redefining the way the world sees print.
What We Do
We work to deliver competitively priced products and services that help you reach your goals through flexible scheduling and quick turnaround times. Through collaboration and innovation, we will help you boost response rates, increase the return on your investment and grow your sales. By integrating passion and precision, we are more than your commercial printer; we are an effective marketing resource for you and your business.
Action Printing specializes in printing short to medium runs of 1,000 to 250,000 copies on uncoated text paper with optional gloss covers and sections. Action has some of the industry's best equipment which allows us to produce high-quality and cost-effective products while reducing the time it takes to get the finished product in your hands. With new and emerging technologies, we are able to offer a variety of different services. Our capabilities include, but are not limited to: printing, marketing, data analytics, and mailing solutions that will grow your business while saving you time and money.
From service to products we make it our priority to provide you with everything you could ask for in a strong, reliable partner.