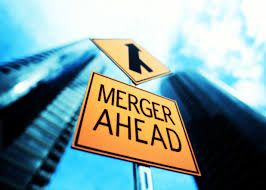 Is your head spinning watching the ongoing mergers and acquisitions in the paper industry? If so, you're not alone. Because of the consolidation in the industry paper prices have been stable, but seasonal discounts we are used to seeing have deteriorated.
Gannett, Action Printings parent company, had its own taste of merges and acquisitions. With the acquisition of "The Record" of Bergen County, and many others, Gannett has solidified itself as the largest paper buyer in the country. With this being said, we can utilize our proximity to paper mills and purchasing power to pass on both paper and postage savings to our customers.
Since paper accounts for around 30% of the total costs of a given job we make it our mission to keep an eye on the market to prepare for price increases and supply chain disruptions. Many companies will ask you to monitor your own paper costs, but we take it upon ourselves to utilize not only our purchasing power and proximity to paper mills, but our industry expertise to deliver you the lowest paper costs possible.
If you don't already have your own paper management program in place our industry expertise can help put your paper prices at ease with three easy steps.
Paper management
Our experts will deliver you a paper forecast that's within your project's budget. Location and paper mill relationships help us deliver an affordable forecasting by locking in cost-effective prices and arranging delivery to get your jobs on the press quickly.
Production efficiency
Running jobs at maximum press efficiency is extremely important and that's why we manage our presses to do just that. We analyze improvements that can save you paper and reduce your turnaround times. Paper saving can also mean postage savings which plays in favor of direct marketers.
In house stock advantages
Our relationships with paper mills give us the ability to hold high-quality web and sheet-fed stocks on hand in our facility
Paper alternatives can serve a great purpose when considering a cost-saving strategy. You can save thousands of dollars making a switch. We're all about increasing the impact of your products while saving you time and money.
If you're concerned about your paper costs for an upcoming project, contact us. Action Printing specializes in finding the paper solutions you need.